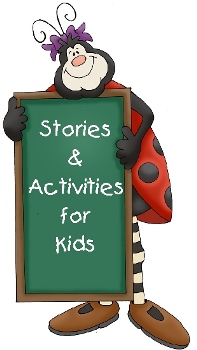 October Crafts
The library is closed until further notice. However you can watch storytime in the comfort of your own home on Wednesdays at 10am via Facebook live or the interactive Zoom platform on Thursday at 10am. This is a secure invitation only event. To obtain an invitation, email balweb@sals.edu and supply us with your email, the caregiver's name and the name(s) of the child(ren). A simple craft with instructions and pictures will  also be posted on the BSPL Facebook page. New for September, come into the library each week and pick up a prepped craft for you to finish at home!
Week of October 7nd                                                   Craft: Witch on a Broom
Week of October 14th                                                 Craft: Cupcake Ghost
Week of October 21st                                                 Craft: Pumpkin/Cat
Week of October 28th                                                Craft: Halloween Windsock
Summer Reading Club Information
Summer is the perfect time to let your imagination run wild! The staff at BSPL has put together take 'n make weekly packets that will guide you to fun filled weeks!
Here's how it works:
Come to the library each week from July 7th through August 25th to pick up your packet. There are packets for kids going into kindergarden-2nd grade and 3rd-5th grade
Every time you pick up an activity packet, you also earn a raffle ticket to possibly win a prize at the end of the summer!
Read to succeed! 
In addition to the take 'n make weekly packets, you may sign up for Read Squared online reading program. This interactive NYS sponsored program is open for kids, teens and adults! Read (or listen), record, unlock fun games and earn badges! Once you complete the program and print the certificate, show a BSPL staff member and your name will go in a drawing for a cool prize! All ages can participate!! There will be a grand prize for kids (5-10), tweens/teens (11-18) and adults (19+). This reading program runs from July 7th- August 28th.
Click here to access Read Squared:
Adult Book Discussion Group
lick on the link above to see the list of book selections, dates and times for the Ballston Spa Public Library Adult Book Discussion Group. New members are welcome and encouraged to attend. Copies of the selected books are available at the Circulation Desk for loan. Questions? Stop in or call 885-5022.